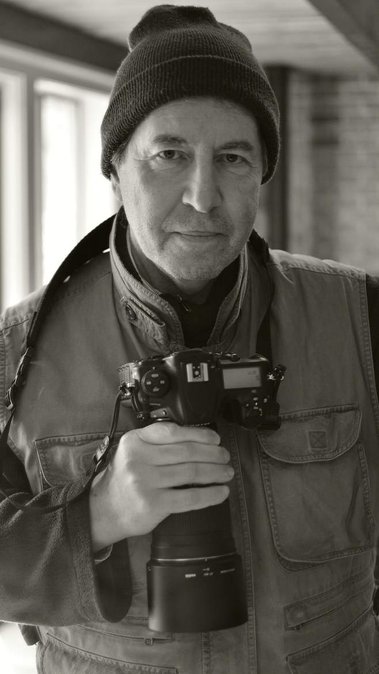 Robert Winkler is a photographer, naturalist, writer, and editor living in the Shepaug-Bantam River Valley of Washington, CT, a small town in the Litchfield Hills. Raised in Queens, NY, he settled in Connecticut after attending Clark University.
He began his career writing training films and videos for the military and businesses, while contributing photography articles and nature essays to The New York Times and others. For Travel & Leisure magazine, he was The Traveling Photographer columnist.

With over 40 years of field experience as a naturalist, Winkler has been a consulting writer for International Masters (a publisher of wildlife natural histories), and he contributed to Connecticut ornithology with his Checklist: Birds of Sherwood Island State Park.
In 2003, he wrote "Going Wild: Adventures with Birds in the Suburban Wilderness," National Geographic's first literary book on birds. For his entire career, he has kept a hand in the business world, most recently as a consulting editor to an IT research firm.
Winkler moved to Washington in 2011, naming his home Chipmunk Hollow, where many of the photos on this website were taken. His specialties are wildlife, landscapes, nature close-ups, and documentary photography.

His photo credits include Elle, BuzzFeed, The Washington Post, USAToday, The New York Times, NBCNews.com, FoxNews.com, Yahoo News, Time.com, People.com, Southern Living, NationalGeographicNews.com, Travel & Leisure, Reader's Digest, Connecticut Magazine, Connecticut Public Television, New York Post, Hallmark Calendars, trade and scholarly books, and publications (online and print) across the world. He is planning a YouTube channel on nature photography and country living. His photographs are available for editorial and commercial use from Getty Images.